--------------------------
CHARITIES
Sandy was involved for many years in the charity world. She produced and packaged visual and performing art shows in the tri-state area. These shows consistantly raised money for her charity clients. Sandy was on several commitees for the International Cancer Research Facility Waldemar Foundation. These associations brought her in contact with the movers and shakers in show business, politics and the International financial community. Sandy co-chaired fund raising events for Graham Home for Children located in Hastings on Hudson, Easter Seal Luncheons at the Waldorf Astoria, among others and spent a number of fun years decorating the Grand Ballroom at the Waldorf for the International Debutant Ball --- also was on the Commitee for the Mayor's Gala and many more.
EVENT BACKGROUND
HABA Dinners - Event Coordinator
East Side Community Center Honoring Livia SIlva - Event coordinator
Omega Ensemble - Entertainment Producer
Sister City Gala - NY Commitee
The Black Watch Council - Event Coordinator
Heart Fund - Co-Vice Chairwoman
The Graham Home for Children - co-chairwoman dinner dances
Easter Seals Luncheons - co-chairwoman
Waldemar Foundation -committee woman (several years)
International Debutante Balls..decoration committee
ITT In house events booking models and actors
The Mayors's Gala (Guiliani) commitee woman
WRITER - COLUMNIST - PUBLISHER
Wall Street Magazine --- columnist/articles
Skyline Magazine --- columnist/articles Psychic column & Creative Arts-night life reviews
Future Guide Your Key To Tomorrow --- Editor in Chief --- put magazine together columns articles staff etc
New Millennium --- Publisher/writer/editor
Books: How To Recognize Your Soulmate Across A Crowded Room At A Boring Cocktail Party, Envision, What Would You Do If You Did Not Know Your Age, How To Live The Life You Love, The Soulmate Connection, Psychic Impressionist Jordan.
TV Shows --- Creator --- The Psychic Diva, The Soulmate Connection, Creator/screen writer --- Lili's Place/Johnny "Mellow"
SALES/CONSULTING BACKGROUND
Starnet Corp
Telecom Equip Corp
Communications Consulting Corp
Smart CArd International
SHOW BUSINESS - ARTS
Actress -film-tv-commercials . Sang everything - everywhere! Resume reiews etc at: Sandy Jordan Singer
Spokeswoman live shows (boat & car) tv radio
SG Jordan Enterprises:
Producer Director MC - packaged variety shows for charities, corporations, hotels, Catskills, Las Vegas & Europe)
Singer (opera-Broadway & jazz) Sandy Jordan Singer
Comic - Half of comedy team Vincent and Jordan (2 seasons Catskills)
Dancer - Lead song and dance - SandyJordan's Debs
Psychic - (5 yrs lecturer & ran seminars-published 2 books & psychic entertainment + I have a private practice) Resume, client list, skills, appearances etc : Jordana Sands
Artist (numerous gallery shows- designed a line blouses-a line of jewelry- and designed fabrics for 3 years. Had a business called, One of a Kind. still paint ties, boxes, shoes, just about everything wearable)Jordan Gallery
TV/Radio/Print.Long list: some examples: Joe Franklin TV/Radio. Tonight Show, Reality shows: Cake Boss,Charlemagne (MTV), MNN several shows, NBC TV News interviews, Japanese TV. Jane, etc etc etc Many radio shows and TV shows through the years. 5 years live TV/radio predictions New Years eve National coverage.
SANDRA JORDAN ACTRESS
I originally started as a dancer and an actress, as Sandra Jordan. After numbers of small parts in films that went nowhere, I incarnated into Sandy Jordan singer...sang throughout NYC even Vegas, Europe, produced variety shows...a long resume a mile long. Artist Jordan many art shows...Jordana Sands (pen name) lecturer writer psychic relationship expert...many many interviews TV radio 5 books written check out Amazon. Now Sandy Jordan singer actress writer producer partner in New Apple Productions. Currently have pilots for a spoof "The Psychic Diva", a docu-comedy "The Soulmate Connection" and a scripted TV show, "Lili's Place". The rest of my projects are listed on IMDb. "The Grandma" a sexy comedy sci-fi?????? well, I don't play the sexy part...I am the grandma!
Check out The Big Apple Film Festival in NYC the first week of November 2017... do not miss our 15-minute film/pilot.THE GRANDMA...it is a dilly!!! If you want to say hi ... I am singing every Tuesday and Friday at LaRivista 313 W 46th St, NYC 8-midnight. Been there over 5 years. Looking for outlets for our pilots and currently working on Lili's Place...we have pilot which we plan to add to, the first episode script and the starring parts and support actors are cast and it is an impressive list. We plan to film in MYC as Lili's Place is a fictional club in NYC where the elite meet and greet to mingle with the outrageous cast of characters...Needless to say, I wrote it, am developing it and I am Lili....welcome to my world.....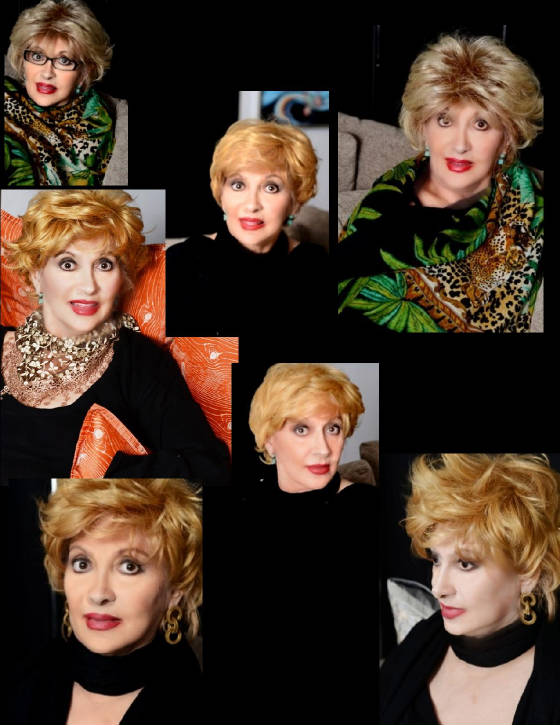 SANDY JORDAN/JORDANASANDS PRINT REPRODUCTIONS

CHECK OUT SANDY'S ALTER EGO JORDANA SANDS FOR MORE INFORMATION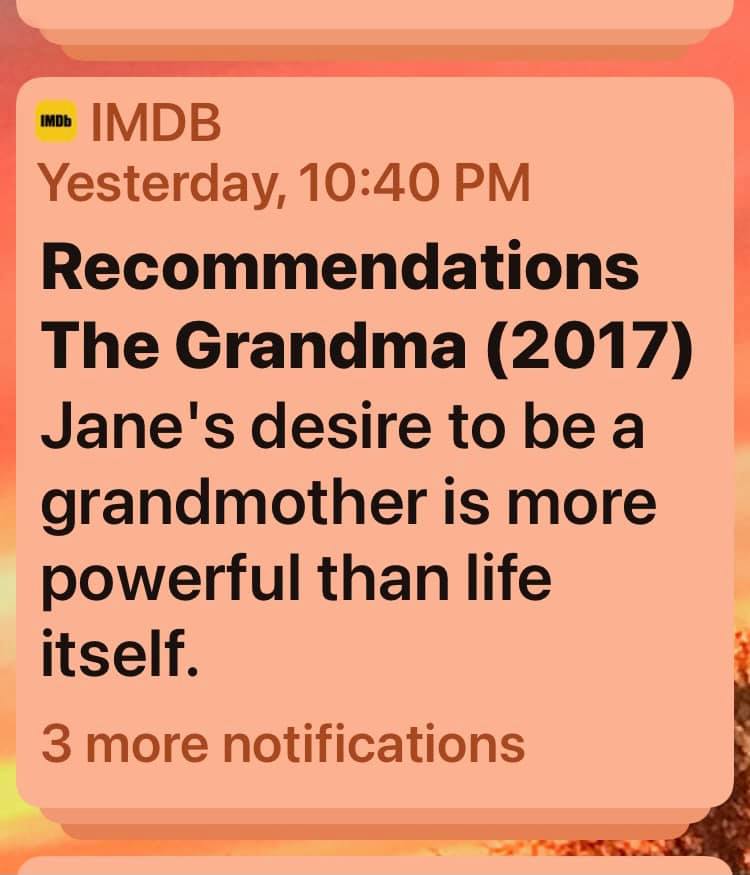 PUBLIC RELATIONS STUNTS

What a fun time it was!
"It was 8am Sunday, February 14th, 1993 on a relatively warm Valentines Day in New York City when I started singing. I didn't stop till 18 hours later. "New York cabaret singer, Sandy Jordan sings 18 hours of love ballads at Letizia Restaurant" was the headline in numerous papers around the country. Friends in Chicago, LA & Philadelphia sent me copies of articles and pictures of me singing.
Johnny Rivers of Channel Four "Sunday in New York Show "was there promptly at 8am with microphone and cameras. He remained throughout the day interviewing me ad some of those who came to listen and cheer me on. As the day wore on, more and more TV, radio, Associated Press & numerous papers showed up to film & interview me between breaths."

The live coverage on TV and radio brought hundreds to the restaurant who stayed & wined and dined till 2am, when thankfully the songathon ended. I lived to sing another day. Actually, it was tons of fun!
"Singer Sandy Jordan sings John Lennon"
This was the headline in papers around the country!
"Dec 8 - Singer Sandy Jordan commemorates the anniversary of John Lennon's death at Cinecitta Cafe in New York City." Headlines again! I was very very proud to share them with John Lennon. It was fun to see the TV, radio and press back again. We partied till the wee small hours."
'This time I shared the stage with my portrait of John Lennon called Strawberry Fields and had the accompaniment of Don Edmonds on piano. I was especially delighted when Don Williams of Channel Four News interviewed me at my studio and filmed me along with many of my paintings. Since then I have gone on to do many commemoratives.I did a promo for the psychic sciences with a painting I did of Shirley MaClaine. I ecven did one of the great writer Tom Wolfe. One of the most fascinating was a tribute to Michael Jackson...........where I did not sing, just presented my psychic interpretation of Michael. See photo of painting below':
Sandy Jordan began her Producing career at the age of 20. Already a seasoned actress and dancer, having started at 12 years of age, Sandy was beginning an opera career. After one brief booking singing opera, Sandy wisely decided that it was not for her. Dissatisfied (with tons of reasons) with her agency and manager, she went out on her own.
When Sandy left college, the only open mic in town was The Improv and that was for comics mostly so started SG Jordan Enterprises and opened the first open mic nights in NYC, Sandy's first celeb night was theTalent Festivals every Sunday for a number of years at The famed Apartment Supper Club. Sandy promoted, organized, auditioned the acts was the MC and sang every week. Soon lines formed outside when it became known the it was a hang out for numbers of show biz celebs. Rodney Dangerfield was performing Sunday Night at the Apartment and then all the other nights a few blocks away at Dangerfields. Sandy opened many a show for Rodney at Dangerfields and elsewhere. Sandy's bikini photo and head shot began showing up in the famed Earle Wilson's column often and then more followed suit. Many appearances on Joe Franklin helped a lot also...and then more interviews

Sandy packaged musical reviews and poresented them in clubs around the city, also for organizations, charities, hotls in the Catskills and elsewhere., taught singing at her singer workshops and ran comedy workshops taught by Phil Foster. Sandy partnered with Hilda Vincent and their comedy routine about their mothers was a big hit weeknights in the Catskills. Hilda moved to LA and that eneded that. A fun job singing with her trio followed in Vegas, and around Europe. She was told her album was selling in Japan. She has never seen a cent from that. She went on, and as Sandy likes to say, to 'perform at openings and closings, parties and non parties.'
During this time she m0stly sang Broadway music. Sandy was booked as a "Society Singer". Sandy was the opening singer for the famous Irish singer, Martin at Carnegie Hall, and also did her cabaret shows at Prive, Jimmy Daniels, Freddies, Martys, Mr Sams, Drake Hotel, Panache, and much much more. TV and radio interviews followed. She performed her one woman show, "This Is My Life" in Cabaret, sang standards, opera, Broadway and jazz in the jazz clubs and acted in film, TV and commercials. Sandy sang at Mon Amour 5 nights a week for a few years, then 2 nights a week at La Cave on First for a year, The Piccolo Club, The big Apple, and weekends, til they stopped their music policy at Broadway Joe. Sandy booked as well as performed at La Mere Poulard in The Lombardy Hotel til the restaurant closed. And on and on. Now singing with a jazz style, Sandy sang with some famous musicians, for instance Ram Ramitez who wrote "Lover Man" for the great Billie Holliday, Tony Bennett's pianist, Tony amborella, and many more.

Numerous beginners developed and celebrities performed in Sandy's shows, such as Bette Midler, Jimmy Walker, Steve Landesberg, Fred Travalena, Steve Ross, Baby Jane Dexter, Gabe Kaplan, David Brenner, Richard Pryor, celebrities such as Rodney Dangerfield, Marilyn Maye, Phil Foster, David Frye, Jackie Gayle, Jackie Vernon, Monty Rock the Third, and too many more to list here.

To quote Denis Sheahan in Woman's Wear Daily "Sandy Jordan gives an exceptionally fine performance. Sandy has the intimacy that goes with a tiny room as well as the power to spell bind in Carnegie Hall. She jokes about life's rocky road and one finds it easy to laugh and smile at her humor and song which is very much New York"
"Cafe singer Sandy Jordan sings 18 hours of love ballads Beats the Guinness Book of Records"
SANDY JORDAN SINGING NEWSPAPER QUOTES

Selected Newspaper Quotes
"As easy on the eyes as she is on the ears.
A beautiful girl with a beautiful voice.
Sandy Jordan really knows her way around a lyric.
Singer Sandy Jordan goes from jazz to opera with the greatest of ease.
A fabulous entertainer with a voice to match.She puts her soul into her singing.
One of NY's favorites - Sandy Jordan has a large following of devoted fans."
Bob Harrington NY Post
"Newcomer luscious looking Sandy Jordan is a triple threat - singer-actress-comedienne. She is star material."Dan Lewis The Record
"Sandy Jordan gives one of the hottest performances in town. Don't miss this hot new talent"Cindy Adams The Post
"Sandy Jordan is easy to listen to. This gal knows her way around a song. Always entertaining."Gary Stevens Syndicated columnist for 62 newspapers
"Sandy Jordan is a talent to reckon with. This bright young star has a following among the cognoscenti. A knowledge of the lyric beyond her years."Jose Variety
"Whether in a cabaret appearing as a cabaret singer or with her jazz trio, Sandy Jordan is always superb! She is a real experience. Beauty and wisdom rolled into one great performer."Clive Davis NY Post
All M
Live Review: Larry Luger at Notaro Ristorante (March 9, 2010)By Alex Henderson Some jazz instrumentalists are not very proficient when it comes to interacting with singers, but that has never been a problem for New York City-based guitarist Larry Luger. And the strong rapport he enjoys with vocalist Sandy Jordan was very much in evidence during their March 9, 2010 appearance at Notaro Ristorante, an Italian restaurant on Manhattan's East Side. For several years, Luger and Jordan have been performing together on Tuesday nights at Notaro—and Luger demonstrated that he is as comfortable in an instrumental setting as he is playing with a vocalist. Jordan has a strong cabaret/Broadway/traditional pop background, but she is also an avowed admirer of Ella Fitzgerald and is capable of getting into more jazz-oriented endeavors; Luger's swinging yet melodic guitar playing, in fact, seemed to bring out more of her jazz qualities on enjoyable performances of familiar gems ranging Jerome Kern's "Dearly Beloved" to The Beatles' "Yesterday" to Don Raye & Gene dePaul's "I Remember April." Jordan is by no means a jazz purist, but jazz has clearly had a positive effect on her. When Jordan wasn't singing, Luger excelled as a straight-ahead bop instrumentalist on well known standards such as Ralph Rainger's "I Wished on the Moon" and Jimmy McHugh & Dorothy Fields' "Exactly Like You." Another highlight of the evening was Luger's interpretation of "Boulevard of Broken Dreams," which he gave an appealing Latin-flavored treatment. Rounding out Luger's ongoing Tuesday-night trio at Notaro are acoustic bassist Bob Arkin and the 84-year-old drummer Angelo Ferrara, who has been playing jazz since the 1930s. Notaro is located at 635 2nd Avenue between 34th and 35th Streets.
Alex Henderson is a veteran journalist whose work has appeared in Billboard, Spin, Creem, The L.A. Weekly, JazzTimes, Jazziz, Cash Box, HITS, CD Review and many other well known publications. Since 1996, Henderson (http://
www.alexvhenderson.com
) has contributed several thousand reviews to The

usic Guide's popular website and series of reference books. Henderson's work has also included writing press releases, bios and liner notes for numerous record companies.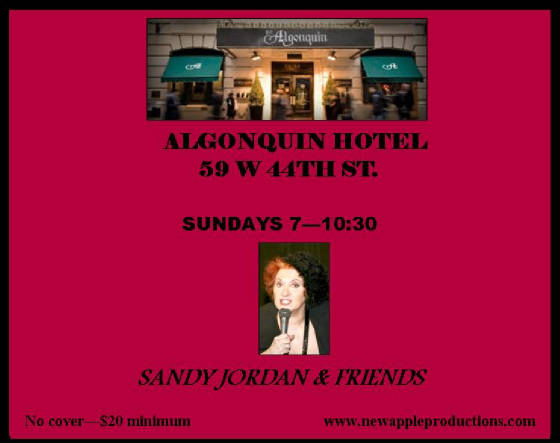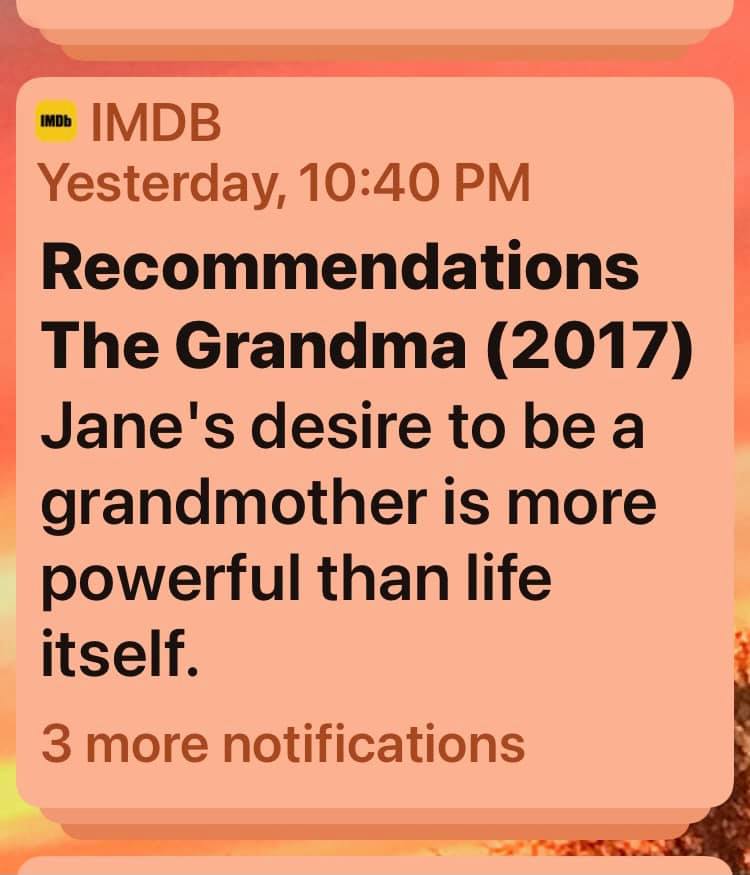 ============================================== CLICK HERE TO ---------WELCOME TO TOTAL LIFE CHANGES The life you love to live....check us out for health and beauty products .... shape your life from the inside to the outside.
Sandy Jordan Jordana Sands


Create Your Badge
If you're looking for sheet music, we recommend Sheet Music Plus. They have the world's largest selection, guaranteed low prices, and great customer service.
for inmstancea check our the Beatles for starters..
SHEET MUSIC PLUS