CONTACT SANDY AT NEW APPLE 212 832-7657
LENNY DELL & THE DEMENSIONS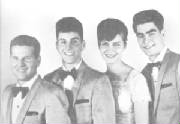 If you're looking for sheet music, we recommend Sheet Music Plus. They have the world's largest selection, guaranteed low prices, and great customer service.
for inmstancea check our the Beatles for starters..
SHEET MUSIC PLUS
Members of The New Apple Music Festivals.
EffieFelicia Mae
George Aline
Marlene Sampson
Rom Ferri
Cecil Morgan
Barrett Taylor
Tony Middleton
Hunter Blue
Corky Dee
Bonnie Lee Sanders
Vicki Phillips
Vin Martin
Lois Bruno

Marie Anello
Vicki Burns
Shayla Emonds
EFFIE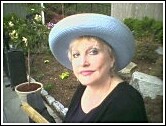 KEISHA ST JOAN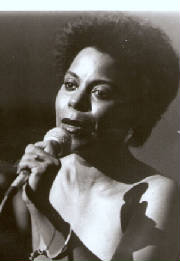 JOYCE CREATORE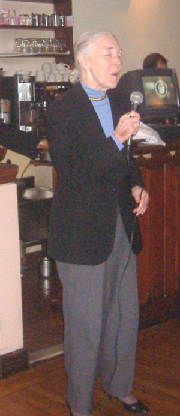 CECIL MORGAN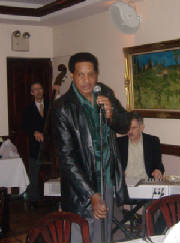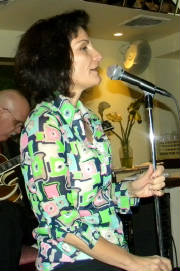 New Apple Music and Art Productions , New Apple Phone: 212 832-7657
Music and Art Productions - Email - jordanaco@aol.com
Douglas Lipp - Executive Producer
Sandy Jordan - Director
EXPERTS IN THE

FOLLOWING AREAS
SINGERS —CABARET/AMERICAN SONGBOOK – JAZZ/BLUES - BROADWAY/OPERETTA – LATIN – ROCK – OPERA — COUNTRY - SINGER/SONGWRITER – BAND LEADERS RADIO/TV/MEDIA – MUSICIANS – MUSIC BOOKERS - A & R PEOPLE – MTV/VIDEO – RECORD PRODUCERS – AGENTS – BUSINESS ADVISORS – MUSIC SCHOOLS TEACHERS – COACHES – FASHION/BEAUTY – PR CONSULTING – DIRECTORS — WRITERS
JOHNNY ANELLO
Cexton Records

There are over 65 artists on Cexton Records, and Cexton CDs are aired and available throughout the world.CEXTON RECORDS features many great new
and established artists. They have Jazz and Big Band Swing, and also
re-issues of Italian-American Artists on CD and cassette.
John Anello Jr Esq. is an experienced Business Development, Business-Legal Affairs, Marketing, and Licensing Professional and lives/works bi-coastally in NYC and Southern California. He is a published author and an award-winning producer of many compact discs, television and film. John is also a professional musician with several of his own CD releases.
Cynthia Crane
returned to a singing career in the 80's after 10 years and 100 shows as founder/ producer of the Impossible Ragtime Theatre (IRT). Crane has performed Cabaret Concerts in French at the American Embassy on the Place de la Concorde and the Musée de Montmartre in Paris, played Helen Morgan at the Russian Tea Room, sung for the Dutch Treat Club, the National Arts Club, the Players and the Friars.

Jamie deRoy
A gifted singer/comedienne, Jamie has appeared as Joan Rivers' opening act in New York and Los Angeles, and headlined at every major club in New York. Jamie has also enjoyed successful engagements at Caesar's, Showboat and Trump Plaza in Atlantic City, as well as at The Sahara in Lake Tahoe. Jamie has her own ATV Show and produces and performs and presents some of the greatest talent in top clubs in the city

Linda Amiel Burns

THE SINGING EXPERIENCE, workshops in performance technique for people who want to explore their potential, discover their hidden talents, and gain self-confidence through the magic of music. Since that time, thousands of people of all ages and all walks of life, have taken this remarkable journey. Julie Wilson says, "this is the best cabaret performance workshop there is!" Peter Leavy of Cabaret Scenes called Linda "the best teacher." For the past ten years, she has produced and starred in The Singing Experience Cable TV Show on MNN and RCN.
Culturarte NY.com and MightyDreamer Productions are dedicated to serving Northern Manhattan communities by providing valuable services as separate entities and together. MightyDreamer Angel members not only enjoy live jazz and other musical performances every other Thursday beginning July 2009, they also immerse themselves with learning stage performance, stage technical support, and all divisions of multimedia. These are trades that could help with mental health, job placement with our associates or independently, job seeking and public speaking engagements.http://www.mightydreamerangels.com/
Ricky Ritzel
has been a fixture on the nightclub and cabaret scene in NYC for over 25 years and has received most Cabaret awards including 13 Manhattan Association of Clubs Awards in 8 different catagories .He has performed all over the United States as well as London and Paris. An accomplished solo performer, Ricky has also accompanied such greats as Vivian Blaine, Ruth Warrick, Arthur Prysock, Varla Jean Merman, Julie Wilson to name a few.

Provides Music and Entertainment for all occasions:From an elegant soloist to an energetic big band, a Capella Groups, Jazz Ensembles, Klezmer Bands, DJ's and Dancers. Our international department has a wide variety of songs, over 10 Languages.
CLICK ON THE LINK BELOW TO SEE ESTY AND HER TENORS
New Apple Music and Art Productions , New Apple Phone: 212 832-7657
Music and Art Productions - Email - jordanaco@aol.com
"You cannot legislate the poor into prosperity by legislating the wealthy out of prosperity. What one person receives without working for, another person must work for without receiving. The government cannot give to anybody anything that the government does not first take from somebody else.

"When half of the people get the idea that they do not have to work because the other half is going to take care of them, and when the other half gets the idea that it does no good to work because somebody else is going to get what they work for, that my dear friend, is the beginning of the end of any nation. You cannot multiply wealth by dividing it."

Adrian Pierce Rogers (Sep 12, 1931 – Nov 15, 2005)
American pastor, conservative, author, and a three-term president of the Southern Baptist Convention (1979-1980 and 1986-1988).