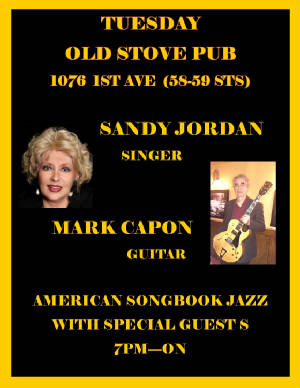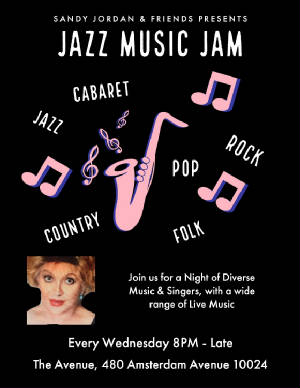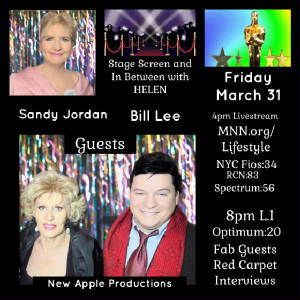 Currently filming a documentary about NYC's creative world...interviews, demonstations, music, art, books, health and wellness...its all new!!!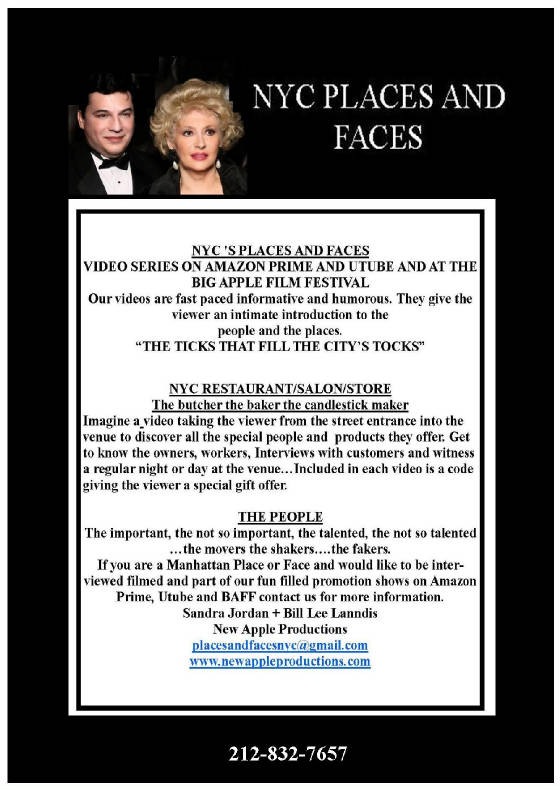 google-site-verification: googleb2c4bb858ce868c6.html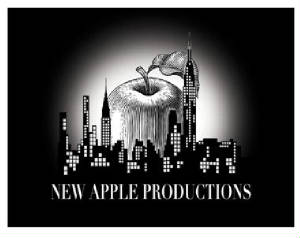 New Apple presents Visual and Performing Arts Shows. We film - video - Produce and Direct these packages. We present Singers - Musicians - Psychics - Artists - Writers - Composers - Actors - Directors - Package variety packages - TV and Film.
New Apple is involved into the film and now TV industry with programming designed to reach the broadest demographics specializing in extremely low overhead that will garner huge returns on investment.
========
NEW APPLE 212 832 -7657 E-MAIL -jordanaco@aol.com
Follow Us
DOUG LIPP AND SANDY JORDAN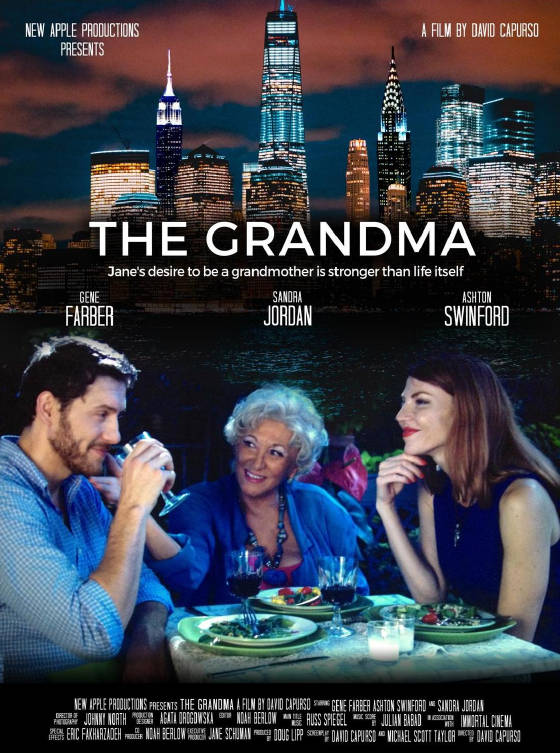 The Psychic Diva is a "spoof", a hilarious take on the world of two very dedicated and not so psychic psychics, their showbiz clients and wacky friends. We meet Jordana, her sidekick Diana, two clients, as well as some friends who drop in. Readings are held in Jordana's haunted art studio. This show is dedicated to our dear friend, Dana Lorge RIP.
"THE PSYCHIC DIVA"
Jordana Sands /Sandy Jordan & Diana Navarro with neighbor Tom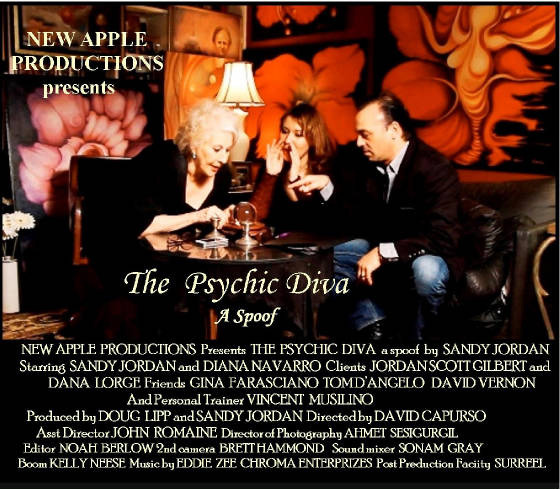 Our project "SANDY JORDAN'S WORLD OF JAZZ AND CABARET", is a documentary about the NY jazz and cabaret world.. This film was inspired by Sandy Jordan's wonderful audiences at the Algonquin Hotel. It was their comments and questions and their appreciation of the Sandy Jordan and Friends Shows that lead to the making of this film. We had our preview premier in Nov 2012 at the Tribeca Cinemas. We are currently trying for tv. Our hope is that the film will reach a huge audience and will encourage more and more people to venrture out to see live entertainment. I am sure the great talents we feature in this film will inspire more and more people to visit the jazz clubs and cabarets and various restaurants that offer live entertainment in the great city of NYC.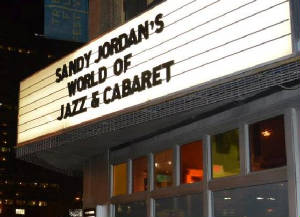 SANDY JORDAN'S WORLD OF JAZZ AND CABARET DOCUMENTARY
SANDY JORDAN'S WORLD OF JAZZ AND CABARET TRAILER